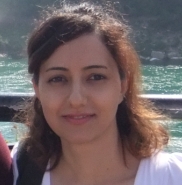 I hold a PhD in the field of Machine learning and Signal processing. My dissertation was on developing and implementing a new framework for Noise cancellation systems based on Adaptive filtering and evolutionary optimization techniques. After that I continued my research as a Post Doctoral researcher at University of Ottawa. During this time I accomplished several projects related to applying Machine learning, data mining and signal processing techniques on biomedical applications. Currently I'm working on applying Machine learning (Neural networks and Deep Learning) to electronic structure theory at University of Ontario Institute of Technology.
https://github.com/sgholamigi
---
Project
I am currently working on applying machine learning (deep neural networks) to electronic structure theory.